Music Production and Sound Engineering Summer Program
Welcome to our Music Production and Sound Engineering Summer Program! This program is designed for aspiring musicians, producers, and sound engineers who want to take their skills to the next level and learn from industry professionals.
Location:

El Spot Studios, Valencia – Spain

Program Dates:

June 19 to July 28, 2023
During this intensive six-week program, you will be immersed in all aspects of music production and sound engineering, including:
Intro to Music Production: Learn the fundamentals of music theory and develop your signwriting skills through exercises and projects.

Recording Techniques: Learn how to set up a recording studio, mic placement, recording techniques, and editing.

Mixing and Mastering: Learn how to mix and master tracks to achieve a professional sound, including EQ, compression, reverb, and other effects.

Full Song Production: Record, Edit, Mix, and Master your song in collaboration with other students or a local band song, all by yourself.
Throughout the program, you will work on a variety of projects to put your new skills to the test. At the end of the program, you will showcase your work in a final project, which will be professionally recorded and mixed by yourself in our state-of-the-art studio. Whether you are an aspiring musician, producer, or sound engineer, this program will give you the skills and experience you need to take your career to the next level. Join us for an unforgettable summer of music production and sound engineering!
Week 1: Introduction to Music Production
Introduction to music production software DAWs (Pro Tools, Logic Pro X, Ableton Live)

Basic music theory concepts (e.g., scales, chords, melody, rhythm)

Overview of different types of music production.

Week 2: Recording Techniques
Recording studio audio signal flow

Introduction to microphones and their different types
Techniques for recording different types of instruments (e.g., drums, guitar, vocals)

Setting up and troubleshooting a recording session

Week 3: Mixing Techniques
Introduction to "Mixing in the box"(Logic Pro X)

EQ, compression, and other essential mixing tools

Techniques for balancing levels and creating a cohesive mix

Week 4: Mastering and Finalizing Tracks
Introduction to mastering software (e.g., iZotope Ozone, FabFilter L2)

Techniques for finalizing and polishing tracks

Preparing tracks for distribution (e.g., uploading to streaming platforms)

Week 6: Real-world Experience
Collaborating with other students to create a track

Working with a local musician or band to record and produce a song

Presenting final projects to a panel of industry professionals who graduated from

Berklee College of Music

In addition to these lessons, students would have access to a recording studio and

professional equipment throughout the program.
The program runs from 9:00 am to 2:00 pm from Monday to Friday.
The Music Production and Sound Engineering Summer Program is open to everyone at least 18 years old with a minimum of six months of music experience.
The language of instruction is English. Participants are advised to have at least an intermediate level (B1) of English to succeed in the courses and take advantage of the program. Please note that students are not required to submit proof of proficiency in order to join the program.
Tuition and Registration Fee: 1399€ (non-refundable) Tuition Payment Deadline: Thursday, June 10, 2023
Questions regarding your application fee or tuition payment may be sent to r.ayala@elspotstudios.com, or you may call +34 67 451 1513.
Our program does not offer student housing directly, but there are many options available for students to choose from. Students can rent a room in a private apartment or rent an entire apartment and arrange to share with classmates. There are also several student residences near campus where students can stay in individual or double rooms, with or without meal plans.
To see all housing options, also including hotels near campus, call us at +34 67 451 1513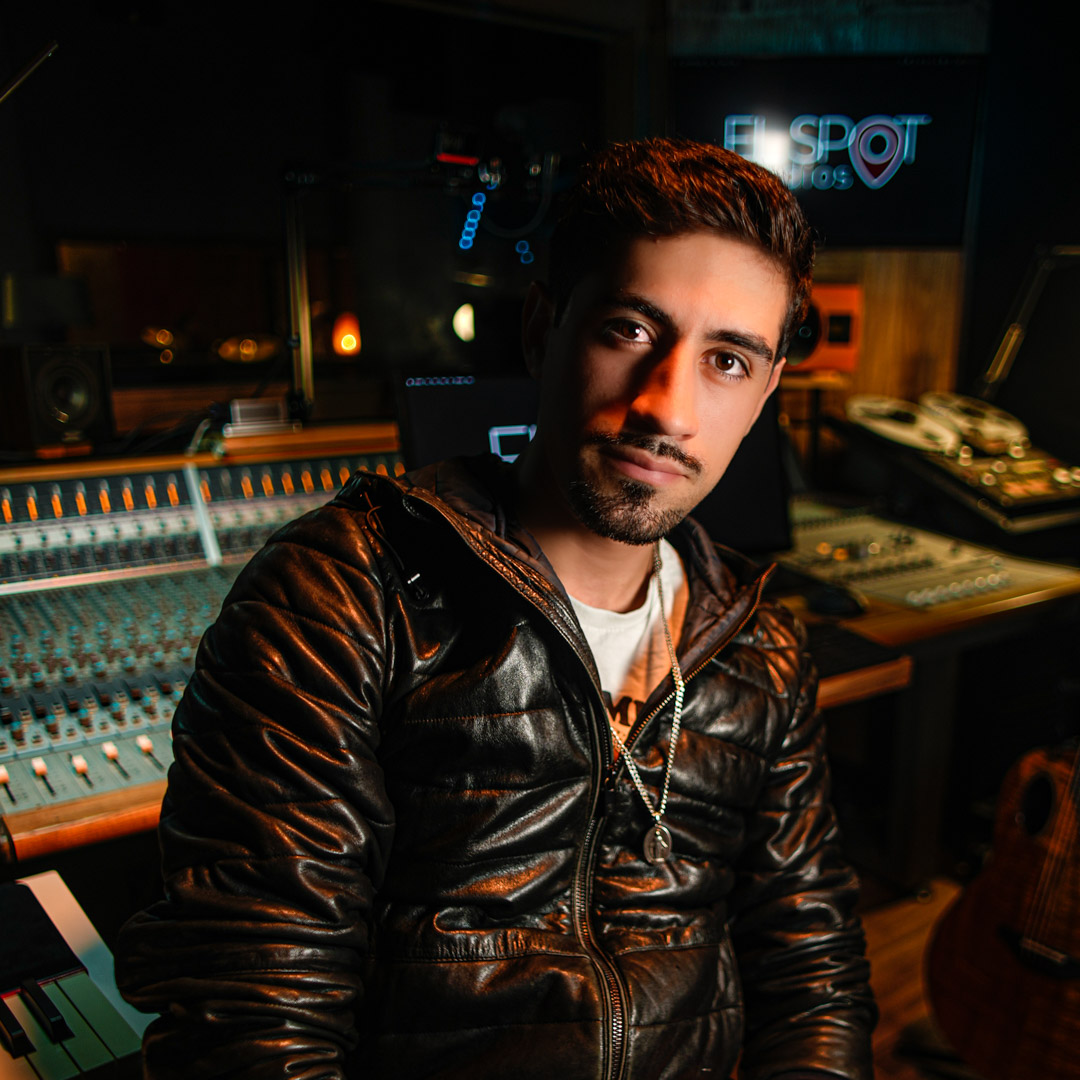 Ronald Ayala "Roni"
Head Engineer
Currently MD and Chief of Engineer at El Spot Studios, Roni has worked as a sound engineer, music producer and mixing & mastering engineer in a wide range of audio productions, music genres and over 150 artists, like Richard Madden (Marvel "The Eternals"), Paolo Nutini, Petros Klampanis, Luca Chiantore, Jovino Santos Neto, Rasika Shekar, Viktorija Pilatovik, Ay Trick and Valmuz, among other incredible and talented artists and musicians.
+ Info and Portfolio